Updated 6 months ago
Required Version 4.7
Downloaded 293 times
Description

This ClusterPress add-on requires bbPress (2.5.12) and creates a new section inside the ClusterPress user's profile to list their topics started, replies and favorited content.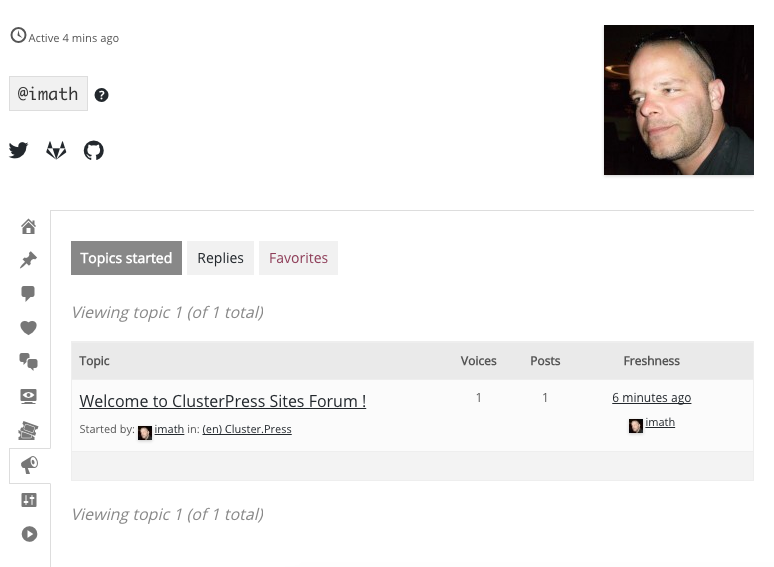 If you need to manage your forum and topic subscriptions, it's happening within the "Manage" tab of the user's profile.
On WordPress Multisite configs, ClusterPress sites forum is adding a forum to the Sites discovery pages. To activate it, you just need to submit the forum form of the Site's Manage screen as shown below.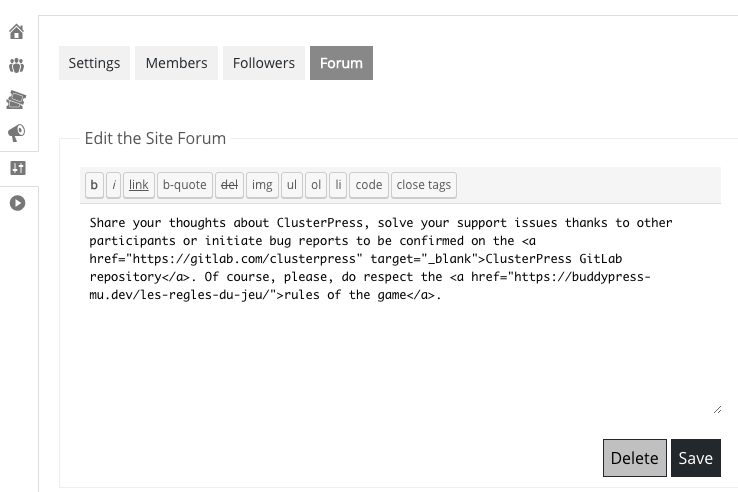 Once the forum activated, members and followers will be able to discuss about the topics of their choices. Of course, the Site's administrators have all capabilities to moderate these discussions.