Updated 7 months ago
Required Version 4.7
Downloaded 112 times
Description
Your online shop is powered by WooCommerce? Very good choice!
Thanks to ClusterPress Accwoont, a ClusterPress addon, you can move the WooCommerce customer account page into a new section inside the customer's ClusterPress profile. This way, your customer will find in an unique place all his personal information, it's easier and you know it well, customers love simplicity !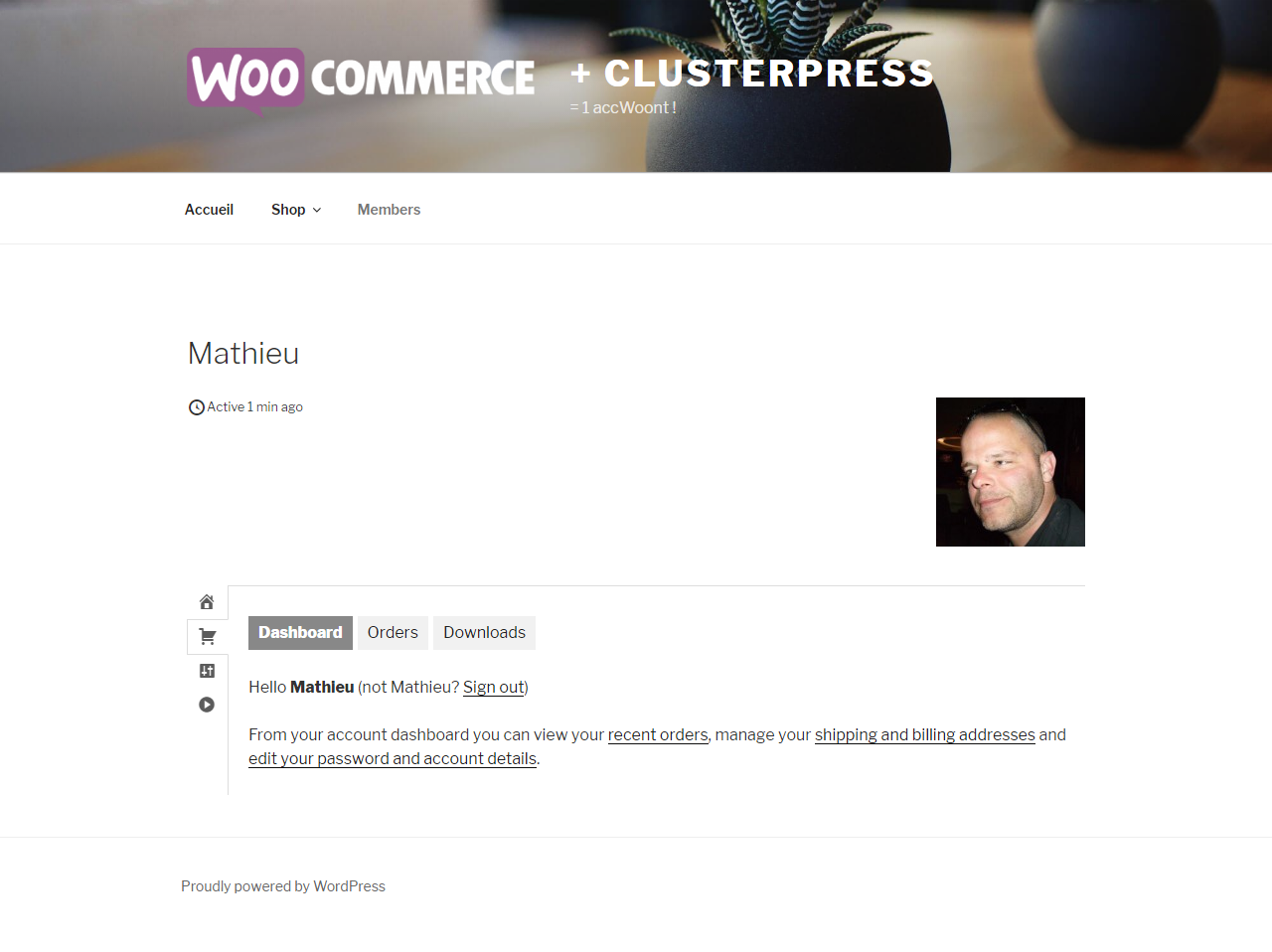 To activate this new Cluster, head to the Clusters Administration screen. Find the "full of grapes" cart and click on "Activate". From now on, users accessing to their WooCommerce account pages will be redirected to the corresponding section of their ClusterPress profile.